I'm no social marketing guru, but I do the value in engaging with your readers. Not only is it valuable for you as a business, freelancer, etc., but, in my opinion, it's also fun. I've been blogging for a couple years now, and I still love it when new comments show up, when I get new email subscribers, followers on Twitter, etc. That type of stuff affirms that I'm doing stuff right.
To successfully build an audience, obviously, you have to create great content. However, it doesn't stop there. You also have to engage your readers. What do I mean by that? I mean you have to reply to their comments, give them ways to follow you and receiver your content, make it easy for them to share your content, etc. Be open and accessible to your readers. Answer their questions (when they're within reason, of course), share your thoughts and advice, and be an overall cool person to follow and talk to.
All that said, you still need the proper tools that make user engagement possible from a technical standpoint. There is certainly no shortage of WordPress plugins that allow you to create things like sharing buttons, and opt-in forms. Finding the best tools, though, can require a fair amount of searching. In this post, I'm going to talk about a few of the tools I've used for increasing my reader engagement, what I recommend, and why.
SumoMe
Recently, I began using SumoMe (which you can try for free here), a service that provides a suite of tools that are aimed at helping users grow their traffic. Here are some of the things I really like about SumoMe, and some of the things I don't.
Advantages
Single Application
One of my biggest pet-peeves is having to piece together different plugins to accomplish one thing. Social engagement is one of those things that is composed of various aspects, but, ultimately, we're shooting for one thing: increased traffic and readership. To increase engagement, for example, we likely utilize tools such as social sharing, email lists, etc. Normally, you'd probably have to install a few different plugins to get these features; i.e. a plugin for social buttons, and a plugin for opt-in forms. SumoMe, gives you these features in a single suite, and it's pretty awesome.
Tons of Features
Heat Maps – If you don't know what heat maps are, they're visual highlights of where users interact the most on your website. Having this type of information lets you analyze how well a CTA button is performing, or where you want to place things.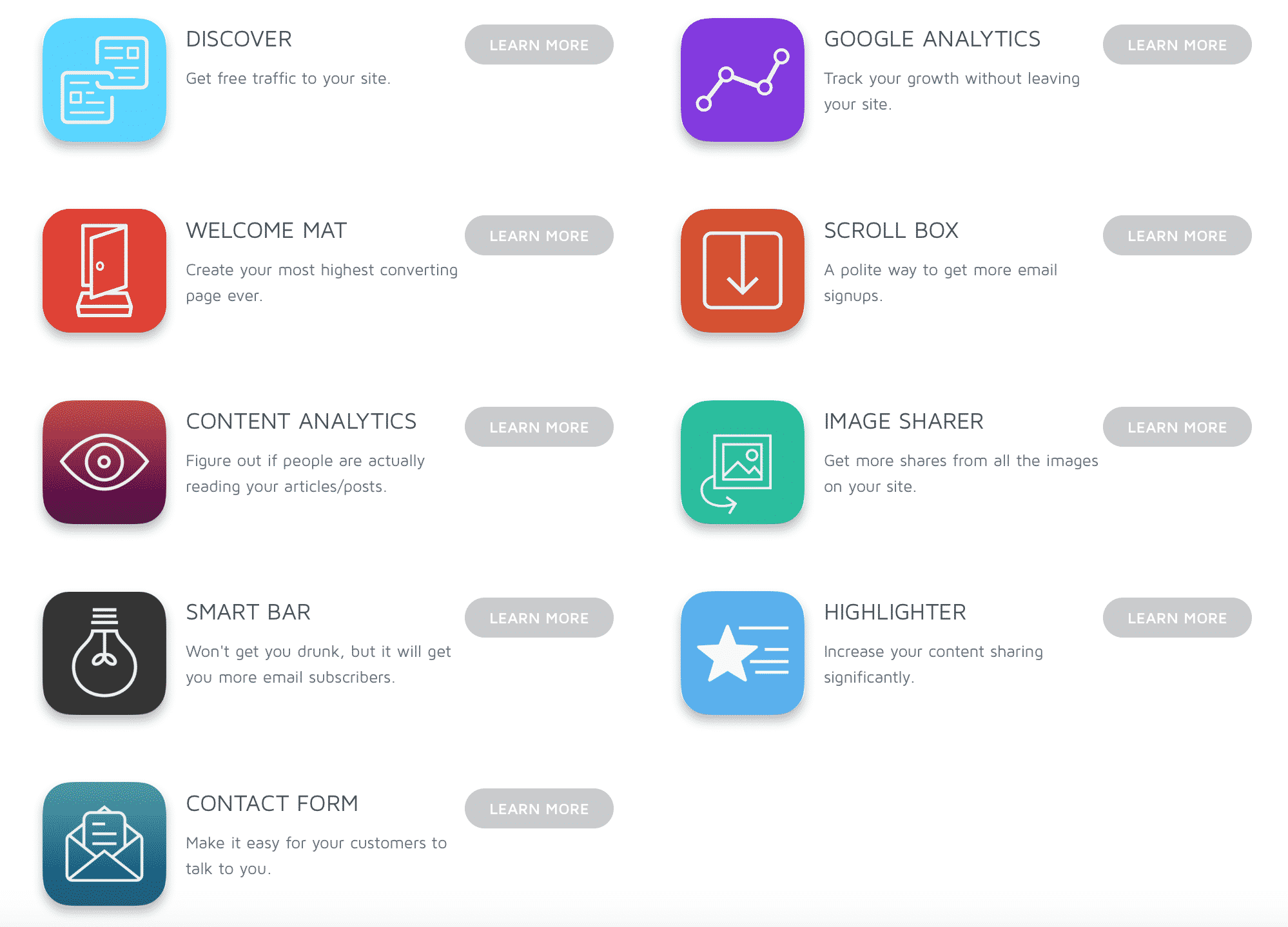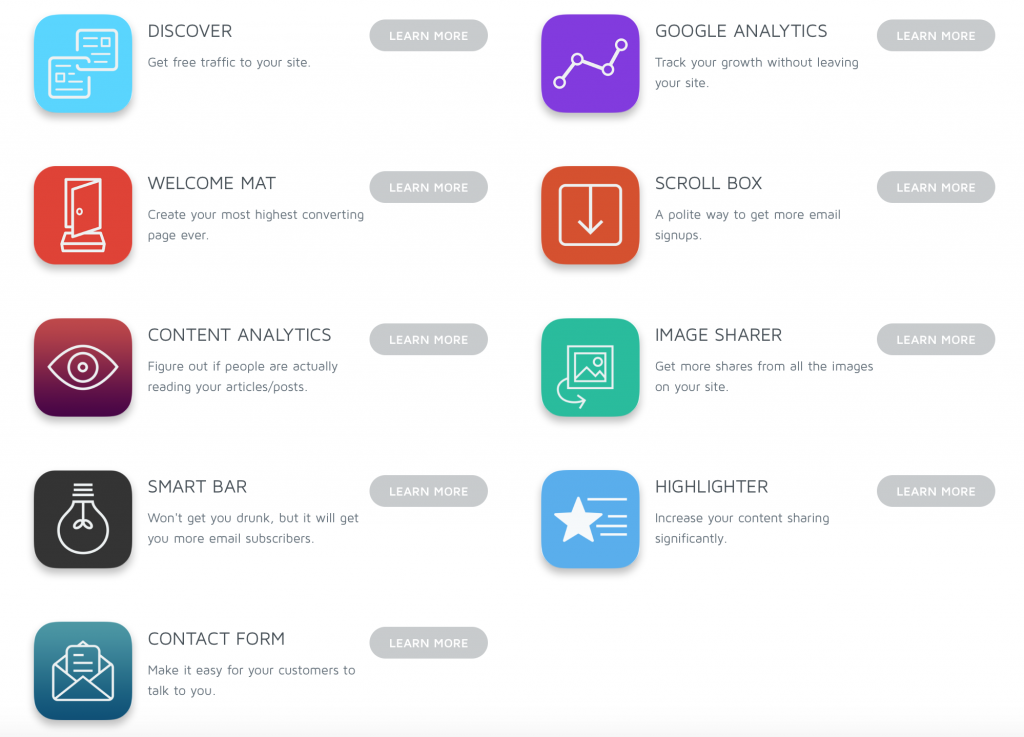 List Builder – The email opt-in modal! It's mobile optimized, has exit-intent, and looks awesome. The pre-made templates are great. I really like this one.

Share – The Share module places social sharing icons in the location of your choosing. They look awesome, and this component is highly configurable.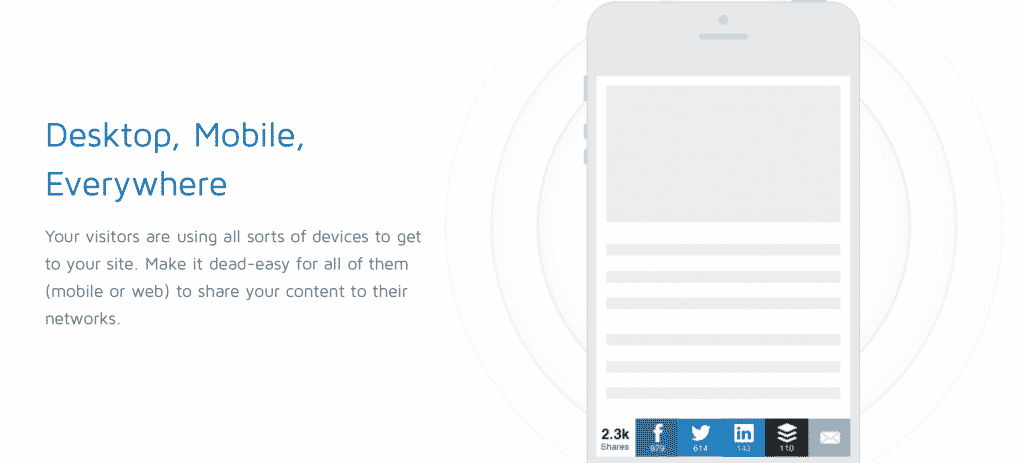 Discover – This module connects you to over 150,000 other SumoMe sites to promote your content on their sites, and to promote their content on your site. It's a collaborative-like effort to increase your traffic by allowing SumoMe users to promote each other.
Google Analytics – This syncs up your Google Analytics account, and created a nice view of your more important statistics.
Welcome Mat – This feature is pretty slick. It displays a full-screen call to action when a user lands on your site. The design is 100% responsive, too. You can use this for email-optins, drive traffic to a product page, and more.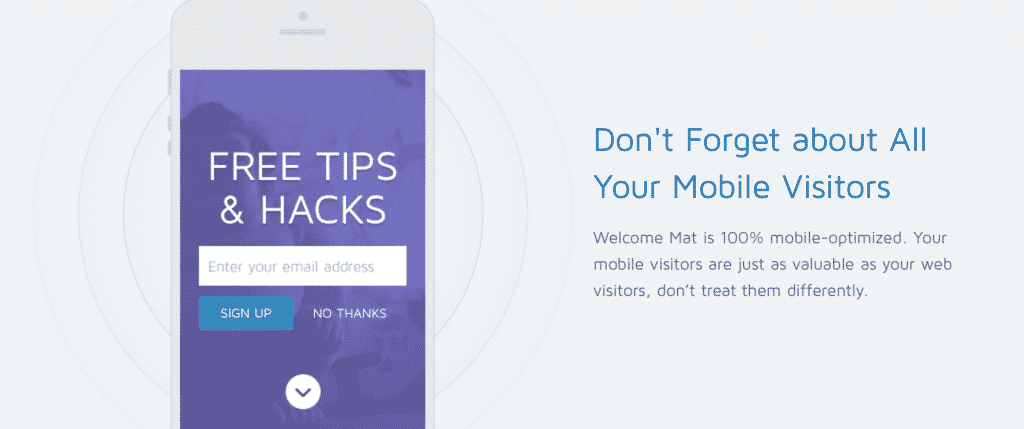 Scroll Box – This is a nifty little box that will appear in the corner of your page. It's less intrusive than a pop-up, and is a great alternative.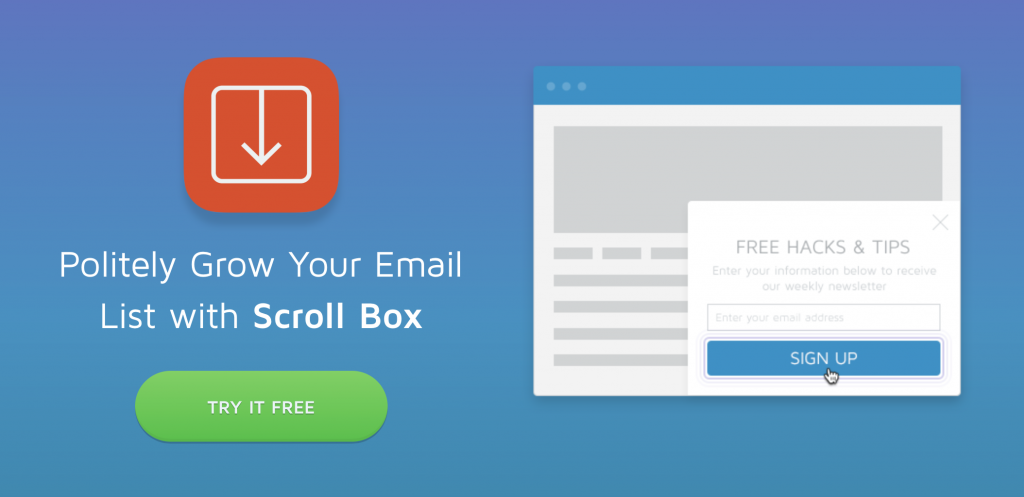 Content Analytics – The Content Analytics component is one of the best features of SumoMe. It records how far down your pages readers actually go. This gives some great insight into how much of your posts readers actually consume.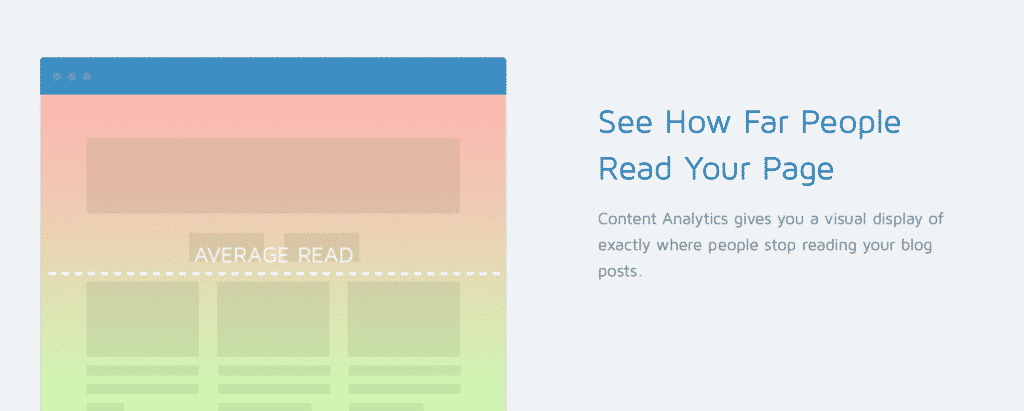 Image Sharer – SumoMe points out how hard it is for readers to share actual images, and it's a great point. Image Sharer makes it as simple as possible for readers to do so. Awesome!
Smart Bar – A simple call to action bar that displays at the top of the screen. It's also mobile-friendly!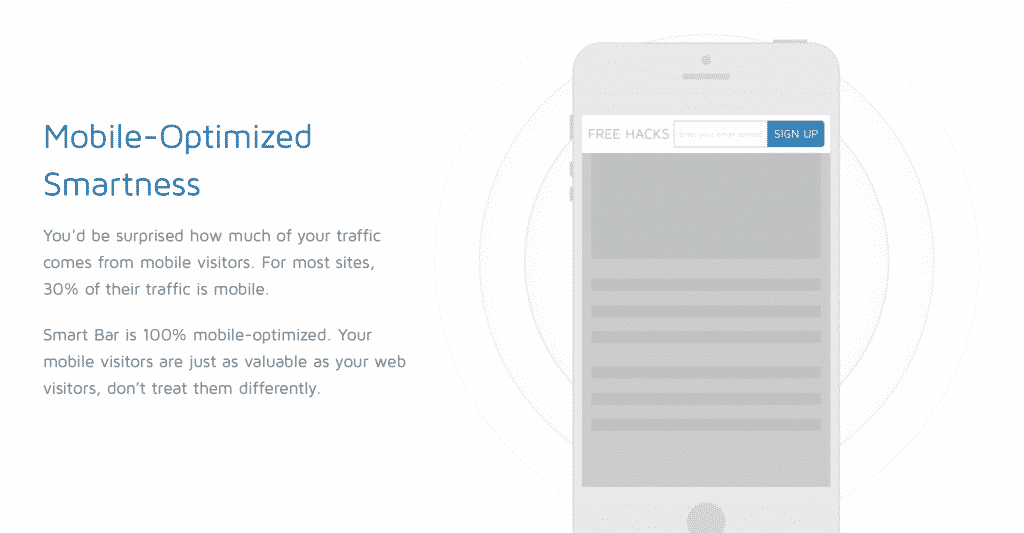 Highlighter – This is actually the first component I added to EngageWP, because I was intrigued by the concept. Simply enough, users can highlight any piece of text, and share it with their Twitter and Facebook followers. Want to see it in action? Just hightlight this text.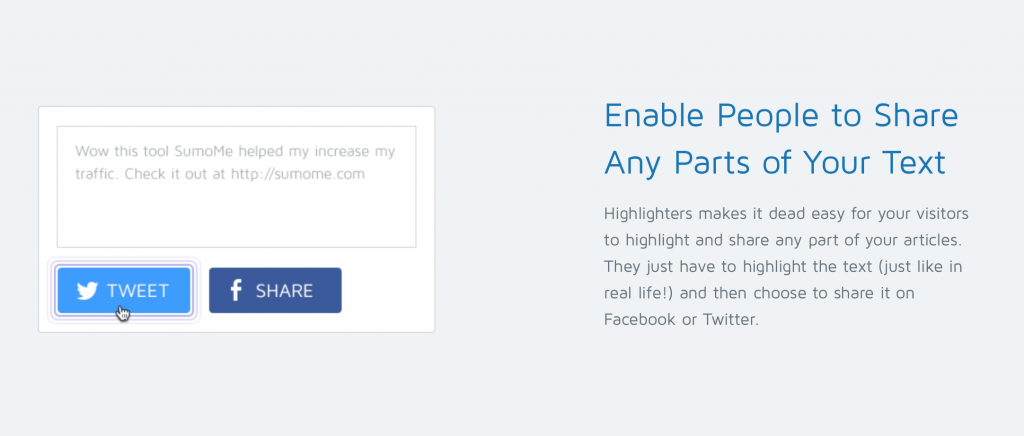 Contact Form – I use Gravity Forms for most of my forms, but this is a pretty cool option, if for no reason other than the forms show in a modal (I love modals!).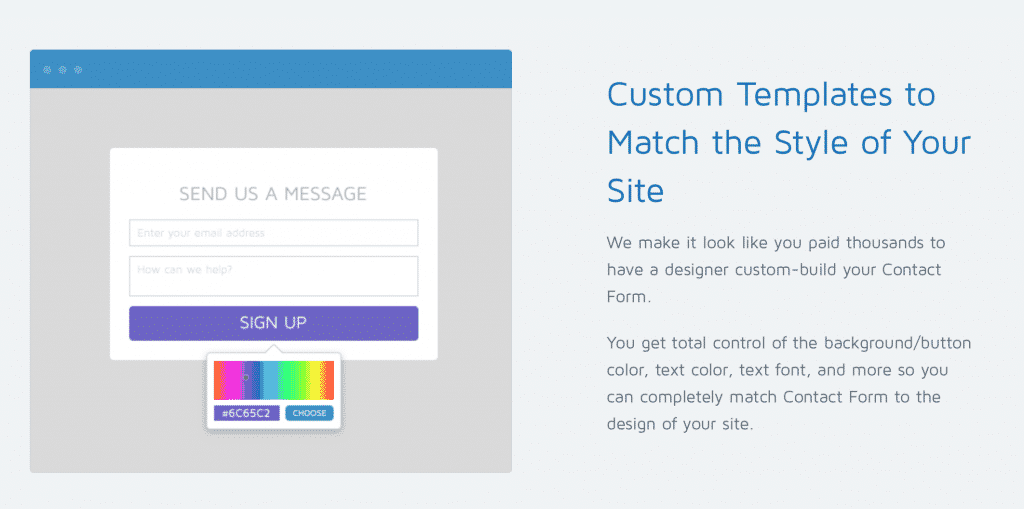 Customizable
This is both a great feature and a drawback (more on the this below). Here are some screenshots of the configuration process.
Disadvantages
As with most SaaS products (Software as a Service), you cannot control the output or functionality of the SumoMe components beyond the settings in the user interface. While the UI contains many settings that provide a lot of control, there are no hooks to modify output, or run custom code on certain events. For me, this is the only area in which I'd say SumoMe is truly lacking, but, again, it's because of the nature of the service.
Summing Up
Overall, I think SumoMe is a great tool for creating methods for social engagement on your blog. It has a lot of excellent features, all of which provide a great value to you as a blogger. With features like content analytics and heat maps for analyzing user actions, and list builders for building your email lists, I think SumoMe is the most comprehensive system for increasing user engagement.
Summary
Reviewer
Review Date
Reviewed Item
Author Rating





Product Name