Not only will WordPress allow you to manage a blog, business website, portfolio, etc., it is also a great solution for building scalable e-commerce websites without needing to learn complex code, use a difficult e-commerce CMS, or hire a developer. Since WordPress is already so immensely popular (27.1% of the internet as of this writing!!), it's easy to see why it would be the first choice for someone to build an e-commerce website.
One of the largest reasons WordPress is so popular is because of plugins. There are some pretty awesome plugins for WordPress. Actually, there are tons of them, thousands on the WordPress.org plugin repository and other third-party sources. WooCommerce is one of those plugins. In fact, WooCommerce is one of the most downloaded plugins in the repo (downloaded over one million times!) and regarded as one of the top e-commerce platforms on the web.
The thing about WooCommerce is that it lets average, non-tech people turn their regular WordPress websites into full-blown e-commerce websites. Thanks to WooCommerce, WordPress is considered one of the best solutions for powering an online store.
If you've been around WordPress long enough, you'll probably know that there are a few e-commerce plugins available. WooCommerce is by far the most popular, and for good reason:
The core WooCommerce plugin is free to download.
There are tons of plugins (both free and paid) that extend the functionality of WooCommerce, making it easy to customize in virtually any way imaginable.
It has a huge user-base. There are millions of WooCommerce-powered websites so it follows that there are tons of users. With such a large community, there is a wealth of resources for anyone who needs help (i.e. tutorials and reviews).
Although such a large selection of WooCommerce extensions is a great problem to have, it can be hard to know which ones to use and trust, especially as a WordPress newbie. It's okay to be confused. It's also okay to be frustrated. During my time as a WordPress developer, I've purchased dozens of WooCommerce plugins that ended up as wastes of money.
In this post, I want to share with you some of the plugins that I believe to be the best for this year, 2017. I've only included three plugins, but they're all ones I've used and am comfortable recommending.
Best Free and Premium WooCommerce Plugins for 2017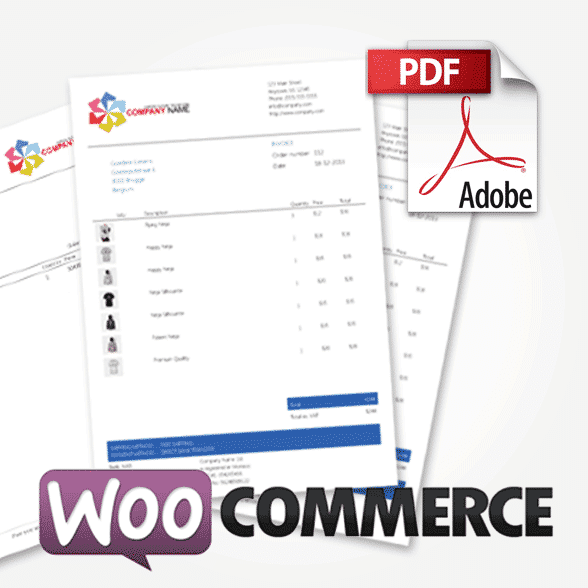 WooCommerce Admin Bar Addition
I really like WooCommerce Admin Bar Addition. It adds a new section to your WordPress admin bar (at the top of the page when logged in) that gives you quick access to things like your WooCommerce settings, orders, catalog, WooCommerce-specific pages, coupons, reports, documentation and a lot more. I can't say enough great things about how amazing it is to have access to all of that information without needing to search through the WordPress admin. Excellent plugin here for management purposes.
Download WooCommerce Admin Bar Addition
WooCommerce PDF Invoices and Packing Slips
This plugin is simple but provides a great feature important to a lot of e-commerce websites, especially those that ship physical products. When a new order is placed, an invoice can be automatically attached to the purchase email for the customer to have right away and the shop manager can easily print out a packing slip to include in the shipment. The templates are also fully customizable and can even be accessed directly from your customers' account page.
Download WooCommerce PDF Invoices
Finishing Up
There are my three favorite plugins for enhancing WooCommerce. There are obviously many more than this but I really like these ones and I believe that they will be great options for almost any WooCommerce user.