This post has been updated to cover new features in Divi 2.0.
Having worked with Divi by Elegant Themes a lot since its release, I continue to be happy with the theme. The guys at Elegant Themes have put together a solid page builder for any WordPress user. Personally, I think Divi is one of the best WordPress themes you can own because it makes creating beautiful webstites quickly and easily (I also think it's the top choice for best WordPress theme for beginners). Here are some of Divi's features:
Layout Builder
Divi comes with an amazing layout builder that could not be easier to use. This layout builder is the main selling point to Divi and is worth every penny. It's literally a block layout builder that lets users create new rows, add columns, and insert modules with just a few clicks. What's really cool is that each section on the page can have its own background color, image, or video. This makes creating beautiful landing pages a breeze. Some of the most useful modules available are regular and full-width sliders (very easy to use), blurbs (great for highlighting services or products), tabs and toggles, call to actions, pricing tables, and text (the most powerful module).
Pre-made Layouts
If you're in a rush or aren't real into creating your own layouts, Divi comes with 18 pre-made layouts that allow you to quickly jumpstart your website. These are completely customizable and can be used as a great starting point for creating your own designs.
Responsive
Divi is also incredibly responsive and looks amazing on mobile devices. You don't need to worry in the slightest about the responsiveness of your website with Divi. As Elegant Themes says, "you design your desktop website, and we make sure that Divi does the heavy lifting for you."
WooCommerce Integration
WooCommerce is one of the most popular e-commerce plugins for WordPress and Divi includes integration for making your WooCommerce products look great.
Theme Options
Personally, I'd like to see a more robust theme options panel from Elegant theme because I'm just used to that sort of thing. However, the "ePanel" from ET is very clean and simple and it covers the necessities. It lets you do things like upload a logo and favicon, toggle on and off certain features, adjust your layout, manage advertisements, control colors, optimize for search engines and more.
Review
Anyone familiar with Elegant Themes knows that their stuff is very elegant. They definitely know how to build some amazing looking themes and I'm looking forward to what they release in the future. If Divi is any indication, I think the WordPress community will definitely enjoy the things to come. Oh, and you can download all of their themes for only $69!
Divi 2.0
With the release of Divi 2.0, Elegant Themes has brought even more incredible features to one of the best WordPress themes available. When they say that they're on a mission to make the best theme you can buy, the devs at Elegant Themes are really backing that up. Here's a rundown of new features available in Divi 2.0:
Icon Blurbs
If you've used Divi before, you are familiar with the "Blurbs" section. Blurbs are great for small text blocks that highlight your site's features, such as services or products. The Icon Blurbs introduce
New Layout Options
This is one of my favorite additions to Divi 2.0. Before, Divi users only had one option for their website's layout unless they were capable of modifying code. With Divi 2.0, users have the option to do things like display the logo above the navigation, display the logo and navigation on the left side of the screen, and user a boxed layout instead of full-width.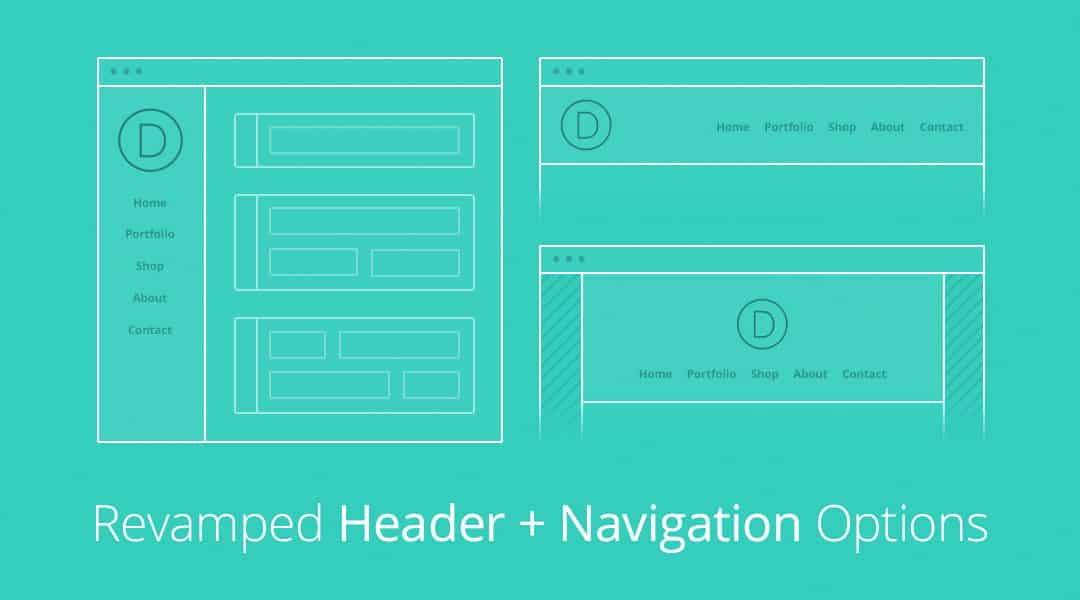 Other Notable Divi Features
Percent and Number Counters
Countdowns
Social Media Modules
Google Maps Integration
Team/Employees and Testimonials
More Gallery and Portfolio Options
Divi 2.0 offers some really slick new options for displaying images. You can select full-width portfolios and image galleries, categorized portfolios to separate your types of work, and image carousels for displaying things like recently completed projects.
Downfalls
As you'll find with most page-builder WordPress themes, Divi has some drawbacks. For one, Divi can quickly lead to theme-lock because, behind the user-friendly interface, it marks up your content with its own shortocdes. This makes it difficult to change themes down the road if you decide to. This may not be a big deal if you plan on using Divi for the life of your website but, for sites with a lot of content that are switching from Divi, it will be a major headache to clean up all of those non-rendering shortcodes. For more information, see my post on theme lock and Chris Lema's post.
Second, as a developer, I find Divi to be a tough theme to work with when customizing code. This won't resonate with Divi's normal users because they won't be coding things but, for developers who have clients that use Divi, it is certainly not a pleasant experience like with Genesis Framework.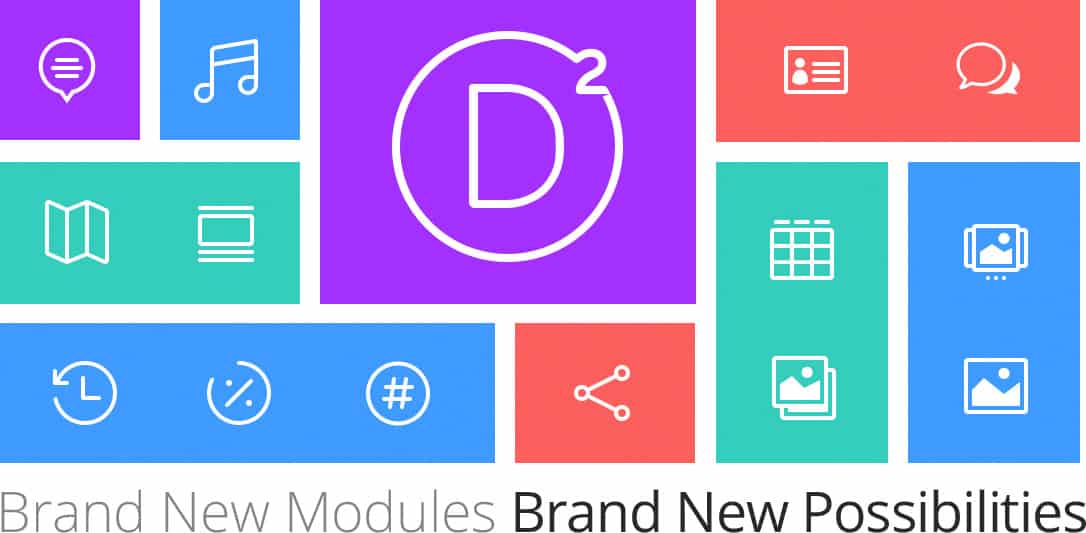 Finishing Up
I think Divi is a very nice theme for what it's intended to do: create beautiful websites quickly and without the need for code. I've used it for family/friend projects and I've done work for clients who needed custom templates and such for their content within Divi. While it serves a purpose, there are things to consider before deciding on Divi (i.e. theme-lock). If the benefits outweigh the potential for theme-lock, Divi is a good option. If you aren't a developer and need a great looking website up and running with minimal difficulty, Divi is a great solution.
Summary
Reviewer
Review Date
Reviewed Item
Author Rating





Product Name