Read on until the end to see how you can win a free 1-year StudioPress Sites Content Plan account
It's not hard to tell that we're big fan of the Genesis framework here at EngageWP. The Summation child theme runs on it. I use Genesis and one of its child themes on pretty much every WordPress site I create. Hence, I was excited to hear about the launch of StudioPress Sites (SPS for the cool kids) at the end of January.
Obviously, I had to give it a try. Now, that said, in this post, I'm not going to cover everything StudioPress Sites offers for three reasons:
I've only been playing with it for only about a week;
StudioPress does a fairly good job of explaining what StudioPress Sites is and offer on their Plan and FAQ pages, and via Brian Clark @ CopyBlogger;
SPS might only be one month old, but a bunch, and I mean a bunch of SPS reviews have already been written – the power of affiliate marketing eh! I recommend reading the ones by Oliver a WebMatros and Vince @ CMS Critic.
So, instead of doing a full-blown StudioPress Sites review, I'll show you a couple of screenshots of the signing up process (which is probably the easiest I've ever dealt with hosting), share my quick first impressions, and give you a chance to win a free one-year StudioPress Sites Content Plan.
My Very Quick StudioPress Sites Review
The thing I've loved the most with SPS so far is how easy it was to sign up and set up a domain. It passes my mom test – meaning, if I sent my mom (who's I must concede fairly Web-literate for a 60+ retiree) on StudioPress' homepage, she would be able to sign up for a StudioPress Sites account without my intervention.
Setting up the domain is easy as well, a simple change to the A record at the Registrar.
All in all, it took me less than 5 minutes to have a running site.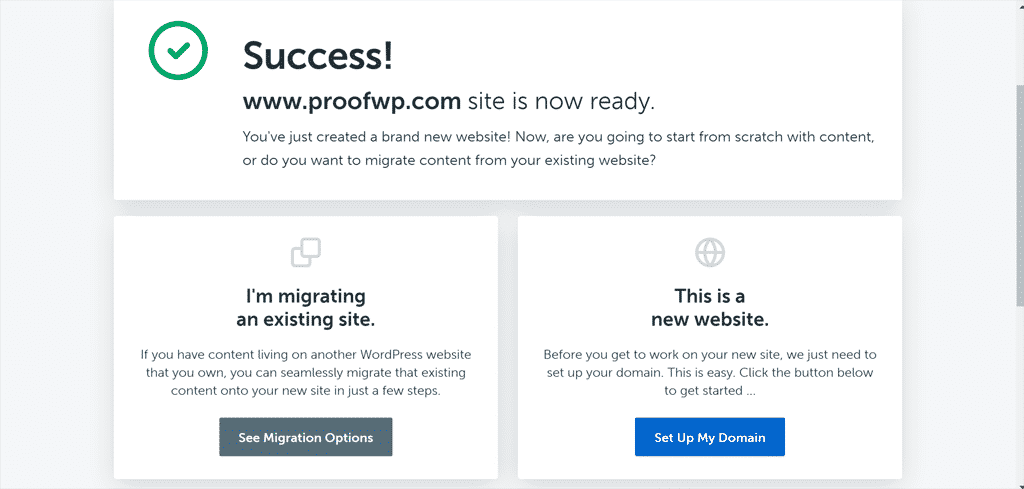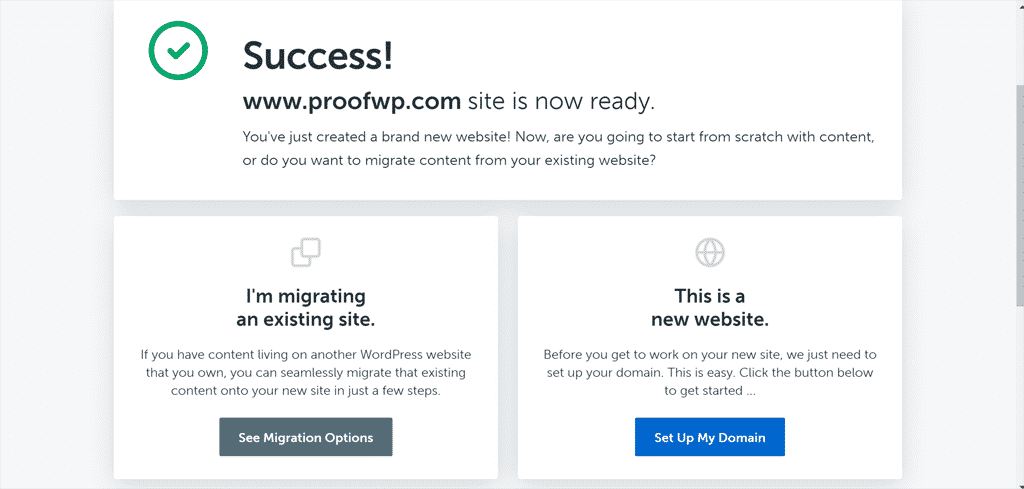 The whole process makes it clear who the target market is; individuals who can manage their own site but who are not super technically savvy or who don't want to deal with the technical stuff.
For WordPress developers or builders, SPS might be a good option if the goal is to hand off the developed site completely to the end client. That said, this being a managed WordPress hosting, it comes with some limitations.
My StudioPress Sites Opinion
Here are my impressions, rapid-fire style:
Did I mention how easy it is to set up? Super easy;
Customer support was quick to reply to my two emails so far;
It comes with 20 Genesis child themes (great value for a newbie to Genesis, but I already had a developer licence so…);
The Partner Plugins, meh, there's 11 of them, of which I use or have used 8. Certainly nice to have them there for a one-click install (although, installing a WordPress plugin is pretty much one-click anyway), but the ones who requires a paid license still requires you to buy said license, they're not "included";
Price is on the high side in my opinion;
No StudioPress Sites coupon or promo code. I hadn't noticed in the past, but it appears to be a policy.
30-day, 100% money back guarantee – that's always a good thing;
No staging, but it's coming;
No multisite – a big con for me as I build a lot of bilingual sites (Canadian here) with it (I don't like the various plugin solutions);
Somewhat closed-environment, you have to contact support for more substantive changes. I guess that's what managed WordPress hosting is;
Only one domain per account – again, typical of entry-level managed WordPress hosting plans;
For what it's worth, Pingdom gives it a 91 on a fresh install;
Can't purchase a domain name through them. I believe that's a positive. I'm in the camp of never keeping your domain and hosting with the same company.
StudioPress Sites' prices – Content at $24/month, Commerce at $33/month – are in the range of other managed WordPress hosting.
Some may find it costly – it depends. If they deliver on everything they claim, especially the security aspect, (and the company already has experience with Synthesis and the Rainmaker platform) I can see the price being worthwhile for their target market: "Perfect for bloggers, podcasters, and affiliate marketers."
I don't know if EngageWP would have been a good site to migrate to SPS, but it's a moot point; like Ren, I love Siteground.
That being said, I'll be keeping my SPS account for a side project. I'll need to change the domain I associated with the account as that one will require multisite, but, so far, I can certainly see many uses for an SPS account.
Moreover, I want one of you readers to join me in testing StudioPress Sites.
StudioPress Sites Content Plan Giveaway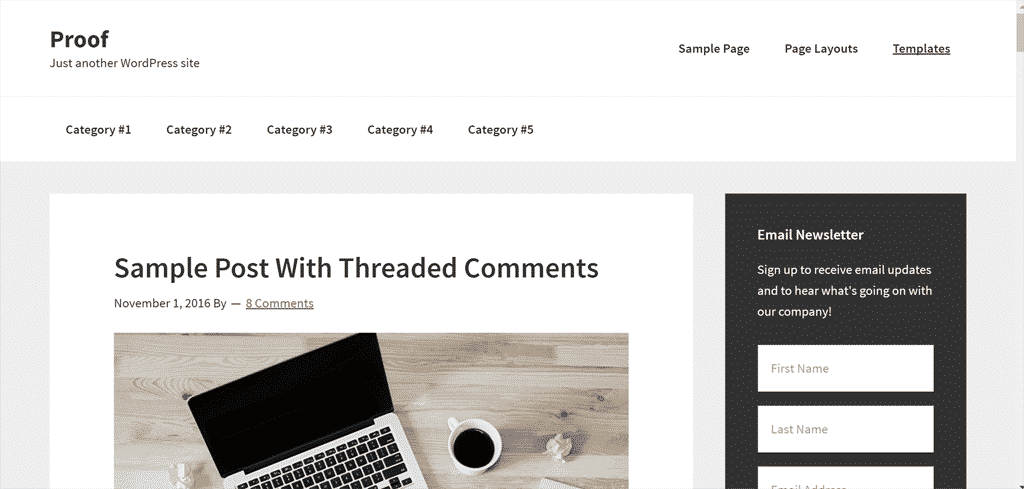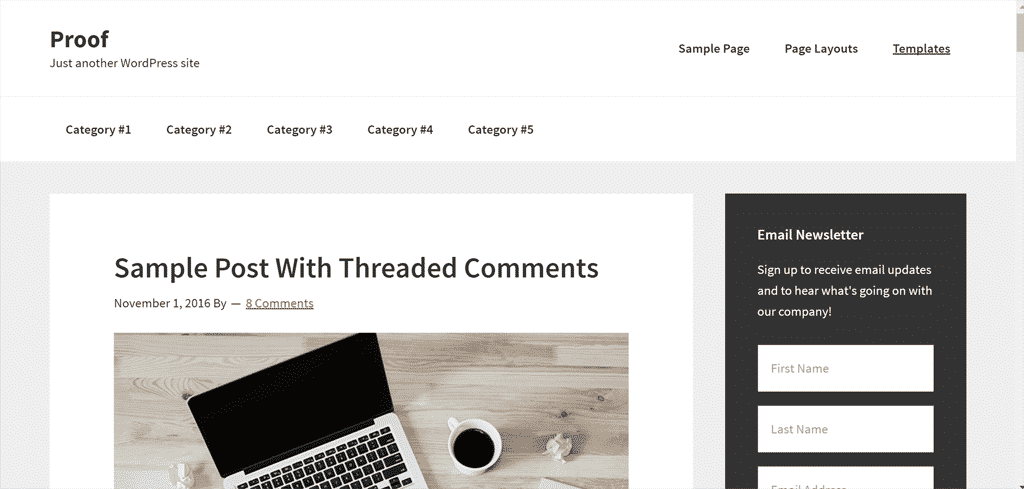 I asked and received permission from StudioPress to run a small giveaway to celebrate our acquisition of EngageWP.
We're gifting a one-year StudioPress Sites Content Plan to one of you – a $288 value. The winner will receive a prepaid account – the winner will have to buy/set up the domain herself/himself.
Entering is simple, see below. You can also get more entries – hence more chances to win – by referring your friends and colleagues to enter.
Entry will be open until March 10, 2017. The winner will be contacted by email and announced on our Twitter account on March 12.
Please play nice:
Only one entry per person;
Do not spam to get more entries;
Participants will be subscribed to our newsletter and can unsubscribe at any time;
The winner will have to provide is full name and address before the account is transferred to her/him. The remaining rules are on the giveaway table below.
That being said, if you can't wait, go ahead and give StudioPress Sites a try.
And if you're already on SPS, please share your impressions so far in the comments.
The giveaway: