Crazy Black Friday and Cyber Monday is at our door, and keeping up with the post published last year, I'm sharing a few WordPress Black Friday & Cyber Monday deals here on EngageWP. Year after, it seems like more and more WordPress companies jump in the fray to offer some pretty amazing deals around in the WordPress ecosystem. In this post, I share the WordPress Black Friday deals I found the most interesting – and they all involve services I can vouch for.
Web Hosting
SiteGround Black Friday 2018

SiteGround is offering 75% off their hosting plans. We use and highly recommend SiteGround for anyone looking for a quality host, reasonable prices and expert support. EngageWP has been hosted by SiteGround for a few years now and I have nothing but good things to say about their service, in every aspect.
The SiteGround Black Friday special is going on from November 23 at 1:00am EST to November 27 at 1:59am EST. This is one deal you seriously should not pass on if you are looking for a quality WordPress host.
Plugins and Themes
Elegant Themes Black Friday 2018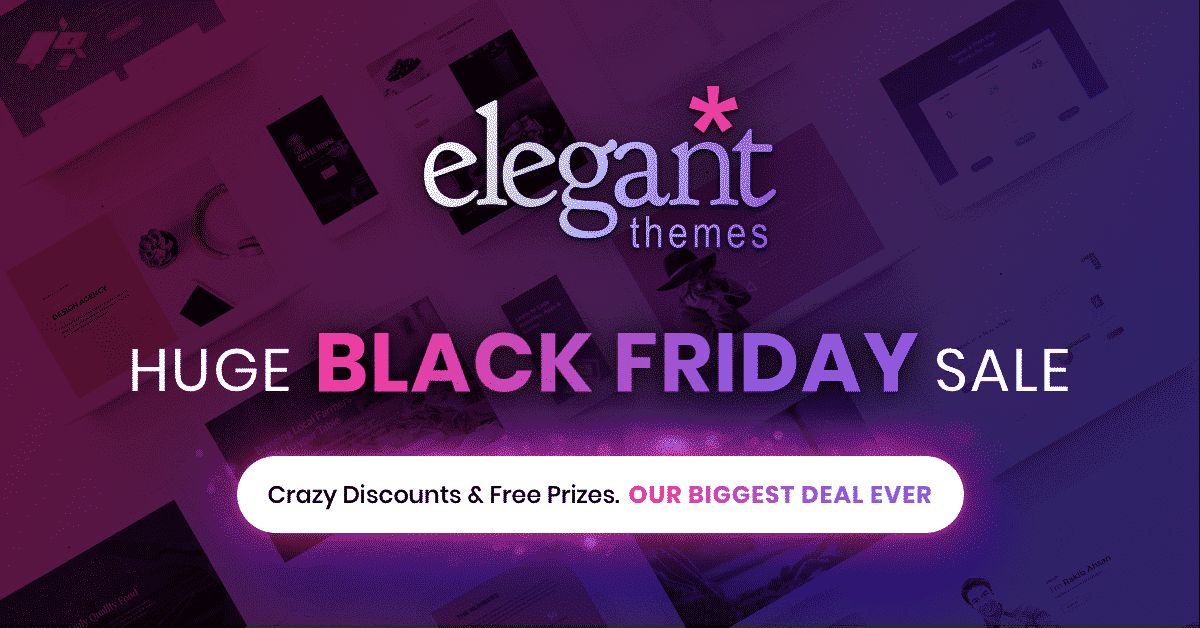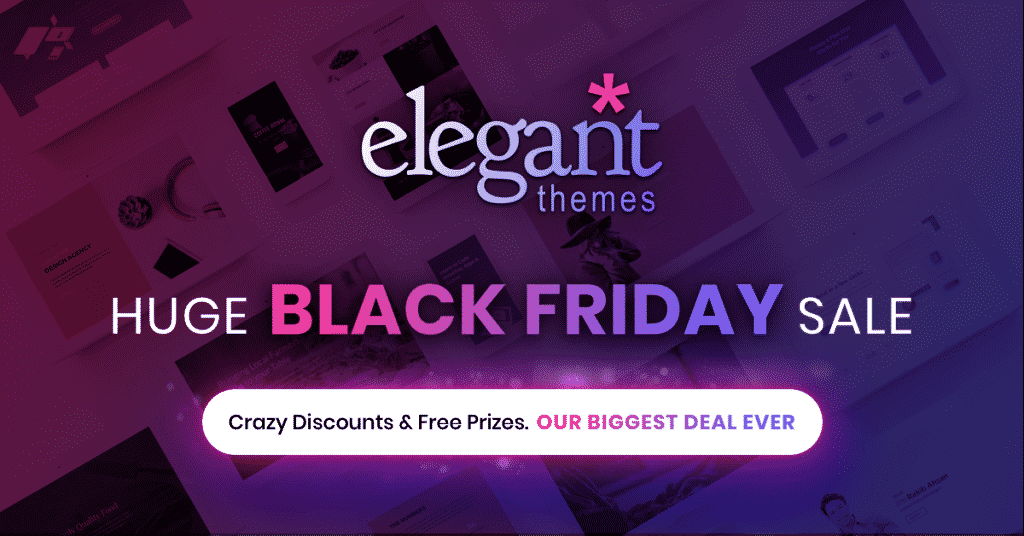 Another one of my favorites is the deal from Elegant Themes. Last year, they were offering 25% off all purchases and 5 Divi Black Friday layout packs. I will update this post as soon as they release their deals for this year. Also, in the past, unlike others, their Black Friday and Cyber Monday deals were not limited to new users – current users could also get 25% off any upgrades they buy. If you haven't read our blog in the past, Divi is one of the only theme builders we recommend. It looks terrific out of the box, is user friendly and, alone, is certainly worth the price of an Elegant Themes membership.
Get Divi and Join Elegant Themes
WP Rocket Black Friday 2018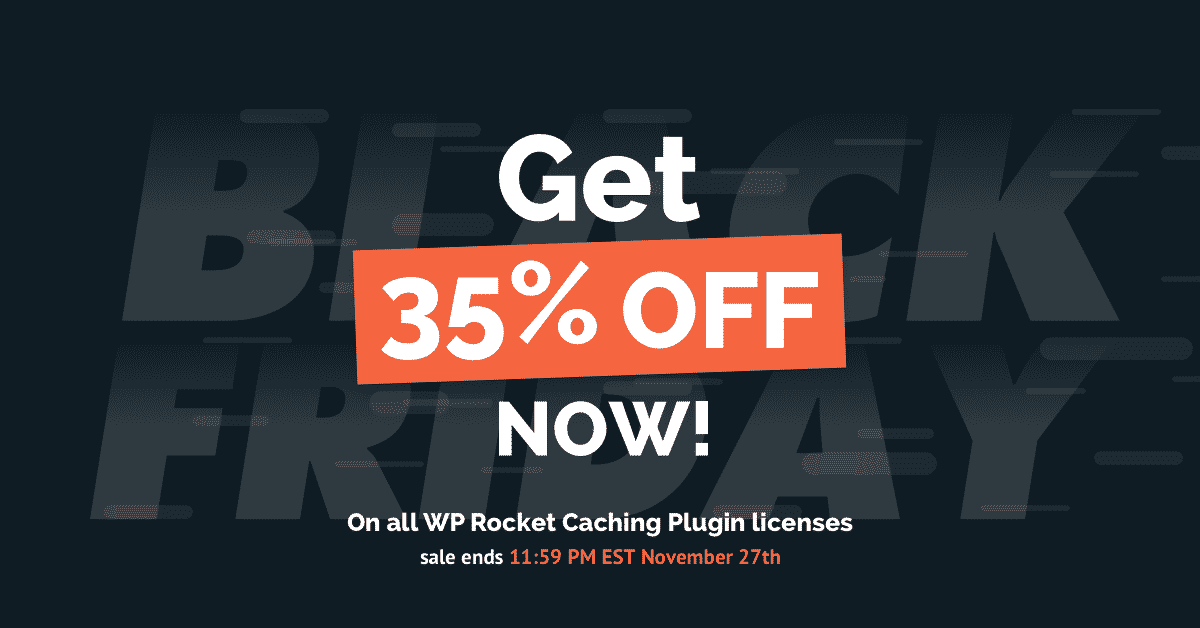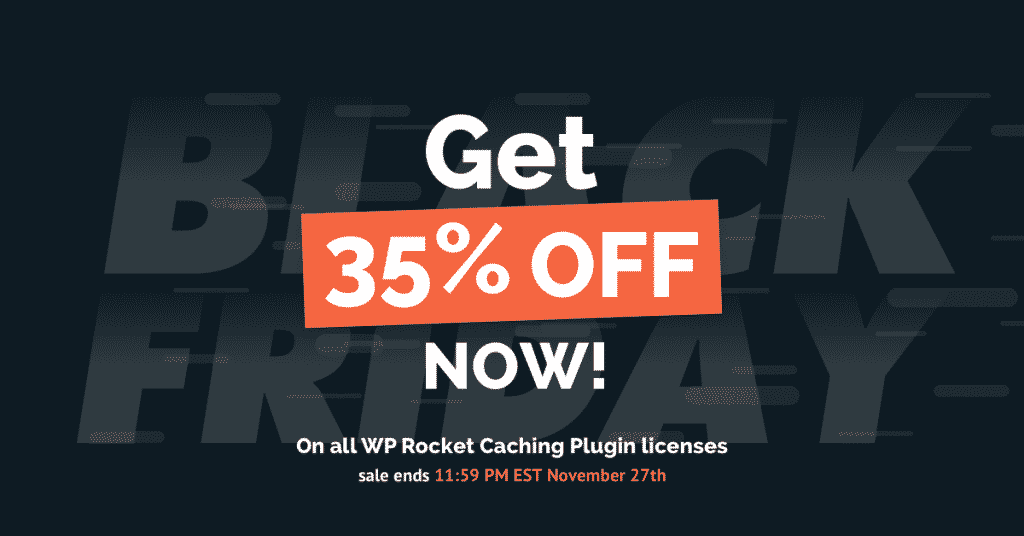 WP Rocket is the best caching plugin for WordPress and comes highly recommended by some big names in WordPress. When used with a great host like SiteGround, it will do wonders for your website's performance and load times. They're offering 35% off for Black Friday of all licences, until November 27, no code needed.
MemberPress Black Friday 2018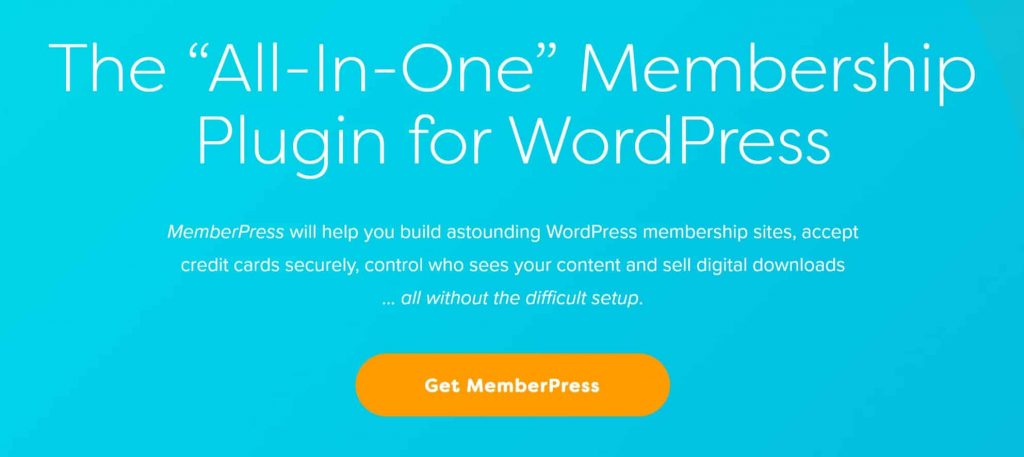 If you're trying to build a community or a membership website, one great plugin to consider is MemberPress. As we wrote in the past in our best membership plugin article, we think you can build a membership site without a plugin, but if you go the plugin route, MemberPress is the way to go.
MemberPress is offering 60% off for Black Frida from November 21st through to November 30th.
Others
This is a (relatively) small list of WordPress Black Friday and Cyber Monday deals. The goal is not to create a massive list of all the deals, but rather to share a select few that can vouch for. That being said, I decided to post the article a little early this year so that you guys can get ready (and, I must admit, for SEO reasons as well). Expect new deals to be announced, and I will post the one from the companies I can vouch for.
Lastly, if I missed any Black Friday deal that is too good to not include, don't hesitate to send me a message with the info – I'd be happy to take a look.